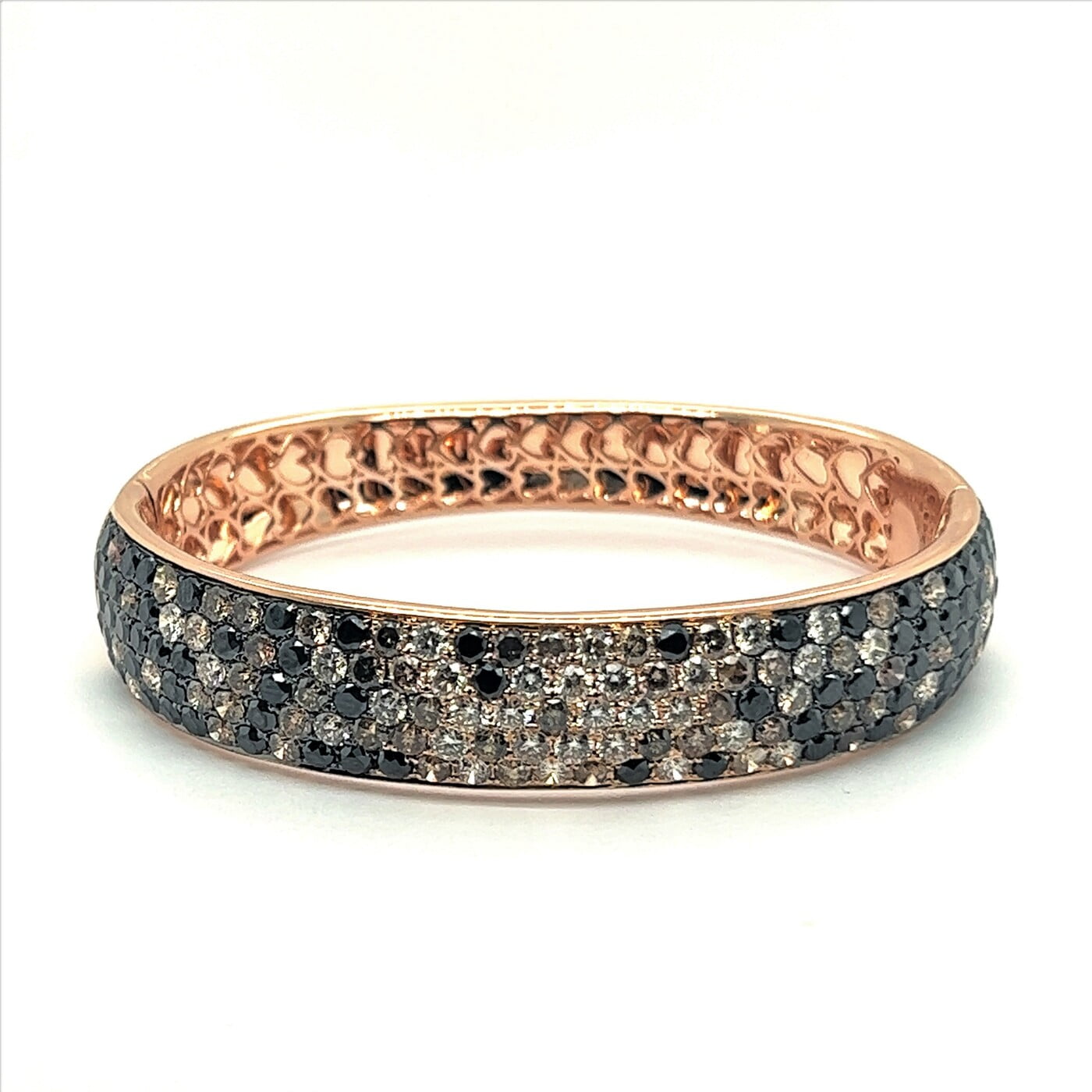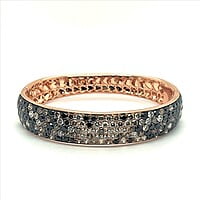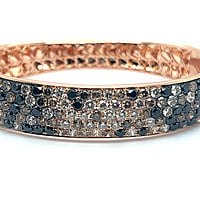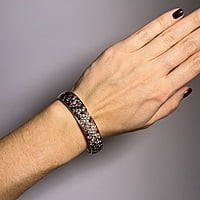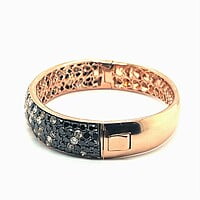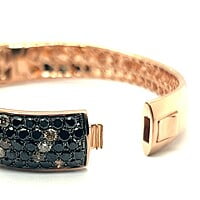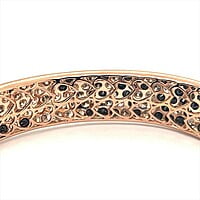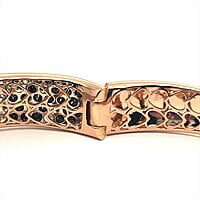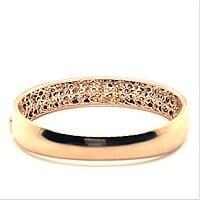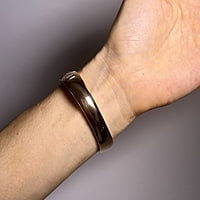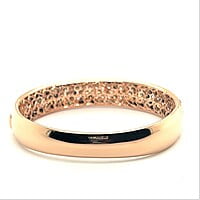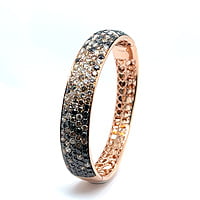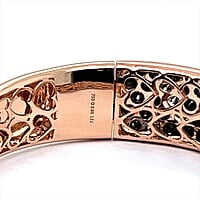 Bangle with White, Black and Champange Diamonds in 18 Karat Red Gold
There is something chic and noble about the synergy of black, white and champagne-coloured diamonds. Black diamonds are known for their bold and dramatic appearance, white for the classic elegance and champagne-colour is there for the warmth on the palette. When combined, these three create a beautiful, multi-dimensional effect that catches the light and sparkles with breathtaking brilliance.
This stunning bracelet is designed with 18 Karat red gold and adorned with 76 black brilliants of approximate tot. 5.32 carats, 56 champagne-colour brilliants of tot. 3.93 carats and 30 brilliant cut diamonds in G-H colour and si clarity weighing approximate 1.80 carats in total. The diamonds are set in a pave setting, that create a charming shimmering sparkle effect. The inner side of the bracelet has a heart weave pattern, giving the piece a touch of romance. A perfect combination of red gold with colour diamonds creates a beautiful contrast and adds depth to the design.
Assay mark: 750
Makers Mark: LTJ
Diamonds: 76 BR, black, tot. approx. 5.32ct
56 BR, champagne-colour, tot. approx. 3.93ct
30 BR, G-H / vs-si, tot. approx. 1.80ct
Dimensions: 67 mm x 56 mm / 2.63 in x 2.20 in
Weight: 36.96 gr.
This jewellery is presented in a set with a beautiful ring and earrings.
Seller Ref: 1000319170; 1000319171