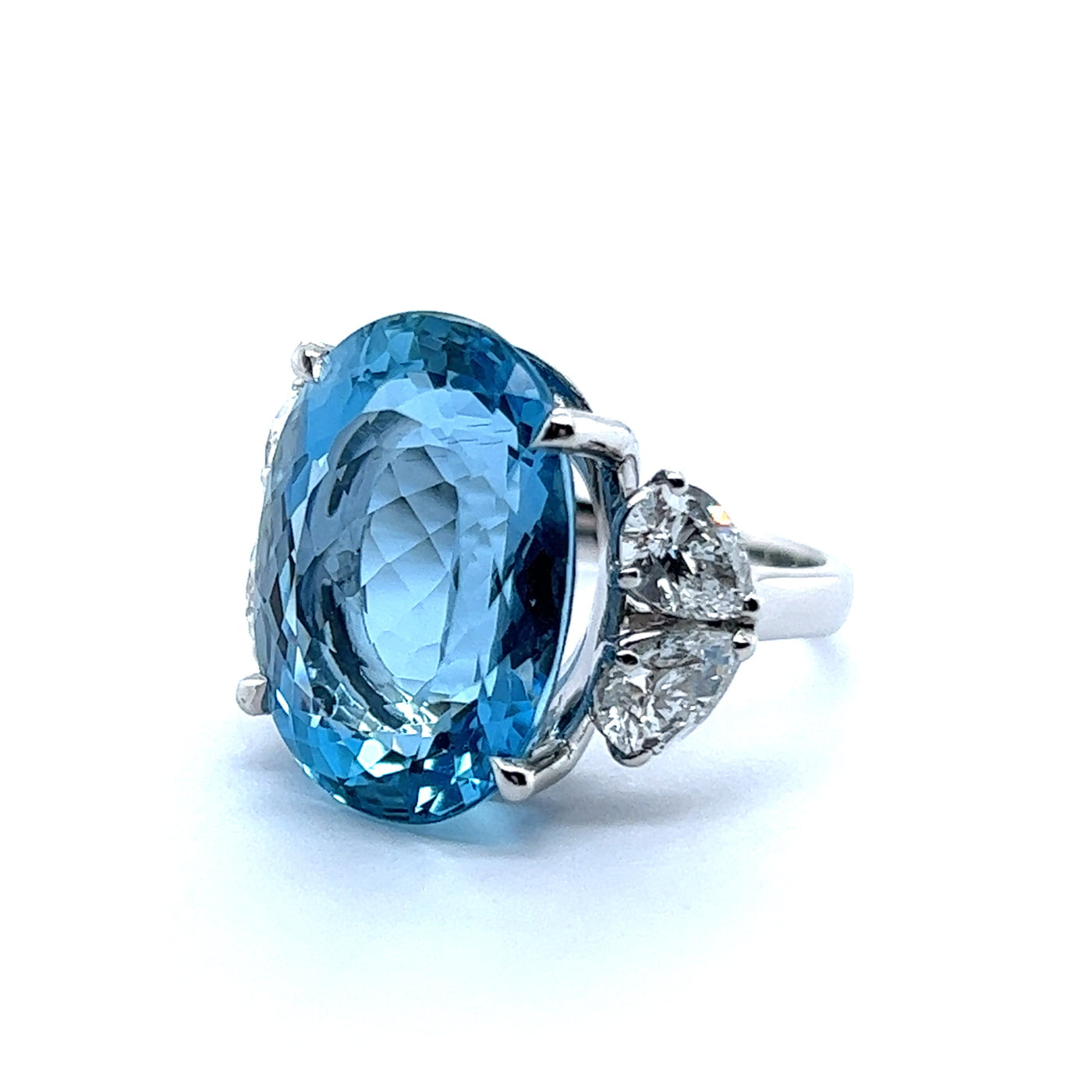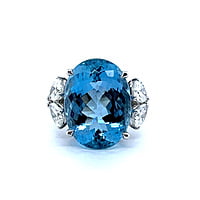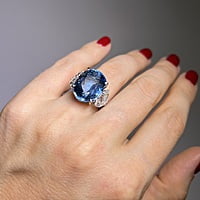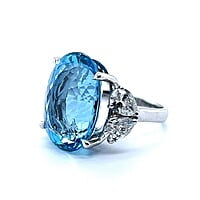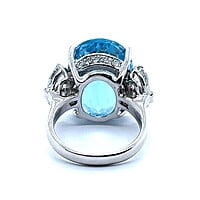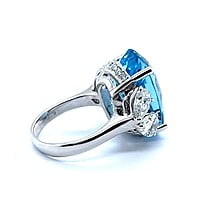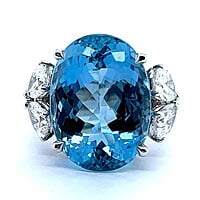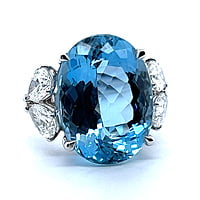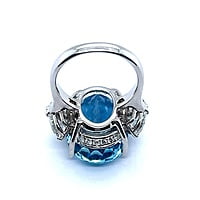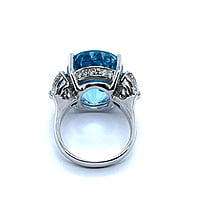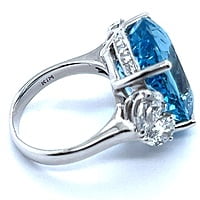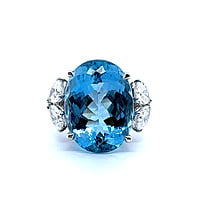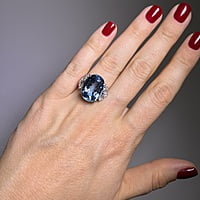 Aquamarine Ring with Diamonds in 14 Karat White Gold
Step into the world of aquamarine, where timeless beauty and fascinating history intertwine. Aquamarine derives its name from the Latin words "aqua" meaning water and "marina" meaning sea.
In the realm of jewelry, aquamarine has been a favored gemstone for centuries. Its timeless beauty has adorned the crowns and regalia of noble and royal families, symbolizing purity, grace, and a connection to the mystical powers of water. Aquamarine's special popularity soared during the Art Deco era in the 1920s and 1930s.
This beautiful 12.62-carat oval-cut aquamarine ring is the epitome of elegance. Its beauty encapsulates the essence of the tranquility ocean, captivating soft blue hues. Four pear-shaped diamonds and twelve brilliant-cut diamonds, weighing 1.80 and 0.15 carats, complement the majestic presence of the gemstone. Like celestial stars that grace the night sky, these diamonds frame aquamarine, casting an enchantment of pure radiance upon it.
Indulge in the timeless chic of the aquamarine, the dance of diamonds, and the symphony of brilliance. Elevate your style and embrace the allure that brings this extraordinary ring.
Makers Mark: 585
Assay Mark: Kim
AQUA: 1 oval, 12.62 carats
DIA: 4 PS, F-G, si1, tot. 1.80 ct
DIA: 12 BR, G-H, vs, 0.15 ct
Size: EU 5 / US 49
Weight: 8.76 gr.